To close out February, Lemon Brands walked the Capsule A/W 2017 New York Women's Accessories + RTW Tradeshow to connect with brands ready to make a splash in 2017.
ALETHEIA & PHOS
We were immediately drawn to Aletheia & Phos's booth by a collection of tiny anatomical hearts. For those who like to keep it simple when it comes jewelry, these pieces are perfect! The minimal designs still add a delicate, and tasteful feminine touch.
Website: https://www.aletheiaphos.com/
Adorn's bold display (and the designer's bright blue hair) drew us in to the booth right away. The designs are edgy, unexpected, and handmade!
Website: http://aeadorn.com/
Everything designed by Maria Mariscal seems to make a bold statement. Her pieces range from necklaces & bracelets adorned with a hand giving you the finger, to wild geometric pieces that completely stand out from the organic shape of your body.
Facebook | Instagram | Twitter | Vimeo
Website: http://mariamariscal.com/
We heard neon was making a comeback and Tina Lilienthal proves that it's a good thing! Pops of bright pink and orange paired with crystals bring a fun & edgy twist to your wardrobe. Keep it simple with a single wrapped crystal, or go bold with a full neckline.
Facebook | Instagram | Twitter
Website: http://tinalilienthal.com/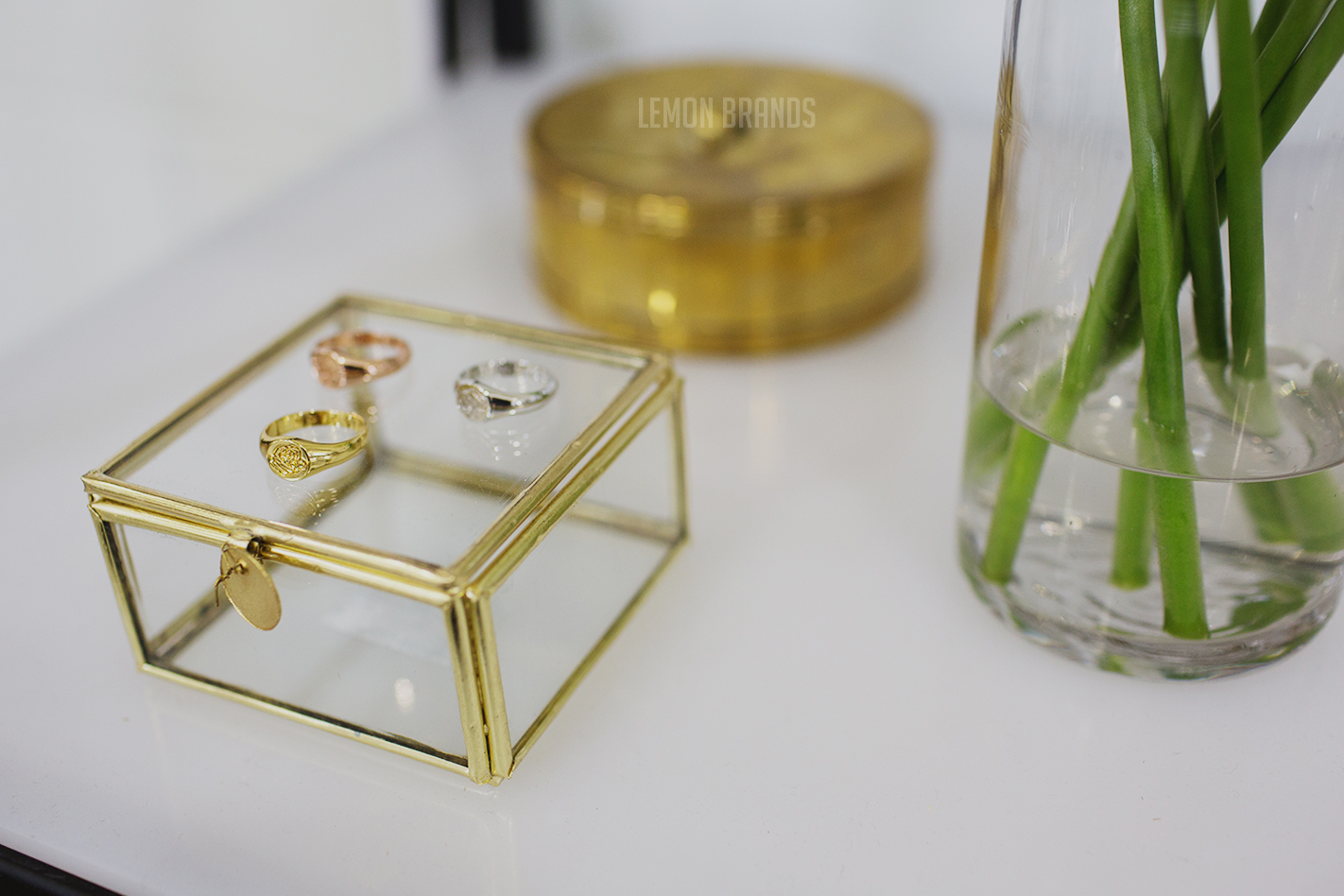 The bold, bright colors of Spitfire's glasses drew us into their booth. After a closer look, we fell further in love with the clean cuts and unique shapes of their lenses. At a affordable price point, elevating your style was never so easy!
Website: https://ilovespitfire.com/
The craftsmanship and elegant simplicity of these bags demand your attention. Created for the modern and natural women, these bags are perfect of any New Yorker looking for that timeless but contemporary look.
Website: https://ialadiez.com/
Granf Lantz's newest collection features clean cut, unhemmed leather with suede and metal accents. For a more traditional look there are different shades of grey and black. For a pop of color there are bags that have a lilac, or burnt orange color. With many sizes, styles, and textures to choose from, it's hard to pick a favorite!
Facebook | Instagram | Twitter | Pinterest
Website: http://www.graf-lantz.com/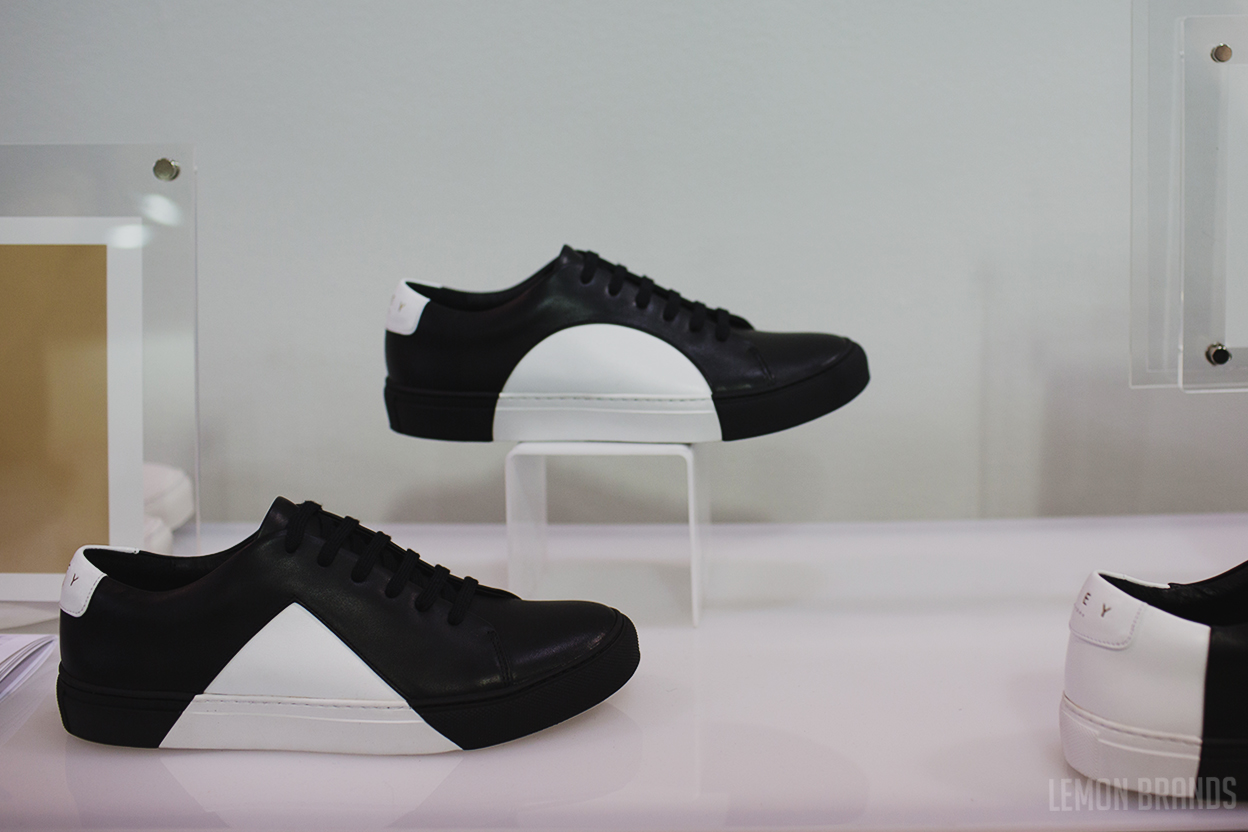 We spotted these bold geometric shapes popping from a clean cut, bright white sneaker from down the aisle. With their neutral color palette, these shoes will pair perfectly with anything in your closet.
Facebook | Instagram | Twitter
Website: http://theynewyork.com/
Krista's pieces are everything you love in a good scarf - thick, warm, effortless… However, the Maverick Shawl and Wingtip Scarf allow for a elongated look that falls on your body in the most flattering & fitted way possible. Did we mention how comfortable they are? \
Facebook | Instagram | Pinterest
Website: https://kristanorris.com
Walking into Hot As Hell's booth like entering a 70's inspired wonderland full of pastels and lace! Whether you're draped in velvet, wrapped up in lace, or sporting one of their bomber jackets, you'll be feeling hot as hell in these pieces.
Facebook | Instagram | Twitter | Pinterest | Vimeo
Website: http://hot-as-hell.com/
Laveer is the creative genius of designer Kat Ciepluch. She is creating for women looking to have a quintessential tailored look without the classic rigid structure. Kat's recent move to LA has inspired her to play with flow and a new color pallet. Laveer is perfect for women that are looking to elevate their personal style with a timeless tailored look.
Facebook | Instagram | Pintrest
Website: http://www.laveer.com/
Consisting of intricate necklines and slashed sleeves, everything about Helter's featured collection stood out to us. When asked what inspired the collection, the designer told us that he was inspired by the animals of the sea - specifically the stingray.
Facebook | Instagram | Twitter
Website: https://www.helterstudios.com/